Lately it seems that every time I search the internet there is a new monthly subscription box available. Monthly subscription boxes have been popping up all over the web. You can receive monthly boxes that cater to whatever may interest you from beauty items, to food items, even clothing items.
These monthly subscription boxes have both upsides and downsides. With some trial and error you will find what boxes suite your needs. Here at Super Glam Glam we have subscribed to our fair share of boxes and have come to the conclusion that the beauty boxes are the best. Go Figure :)
The following is a mini breakdown of the boxes we currently subscribe to.
IPSY
* the picture above is one variation of the bags members recieved for MAY 2013
Each month, subscribers receive a make-up bag filled with
deluxe samples
and
full-sized beauty products
. IPSY is run by YouTube beauty gurus so every month these stylists post looks using products that come in the monthly box making it easier to copy their looks. The cost for this box is only $10 a month and every month the value you receive is much higher. IPSY is a great subscription box for anyone who loves makeup or for individuals looking to expand their beauty knowledge.
Click this link to subscribe and learn more:
http://www.ipsy.com/?refer=u-h9gsdxwyonbx9im
Julep

* Items featured in the JUNE 2013 boxes
Every month Julep hand picks
trendsetting new nail colors, cult faves and cutting-edge beauty products for its subscribers. Julep subscriptions are based on style profiles that help them narrow down items that they feel you will love. The great thing about the Julep subscription is that there is no commitment. If you decide you do not like the items being offered during a specific month you can skip your box.
YOU decide how often to receive your Julep Maven box, and you can cancel at any time.
The cost for this box is $19.99 a month. This is still a great deal considering that one Julep nail polish retails for $14 at Sephora.
Click this link to subscribe and learn more:
http://www.julep.com/rewardsref/index/refer/id/100934/
Promo Code: "Freebox"
this code will let you receive you starter box for free. All you pay is $3.99 for shipping. Keep in mind that once you subscribe to the box you will no longer need to pay for shipping and you will receive 20% off on most items on the Julep website.
PopSugar Must Have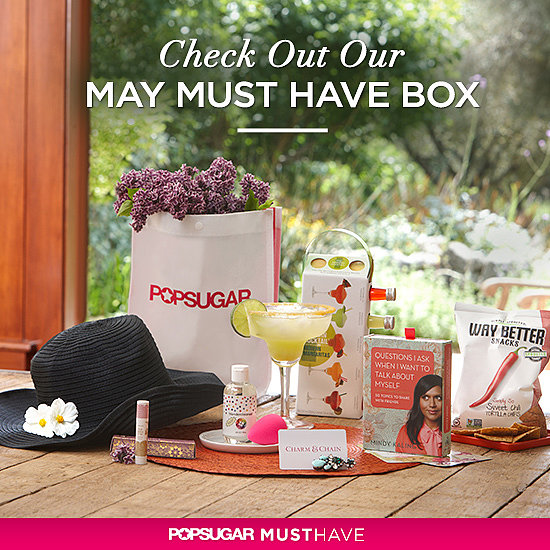 The contents of the PopSugar Must Have box vary from month to month. This box is more of a lifestyle box. It is a great box to help you discover new items and brands. The cost of the box is $34.99 and you can cancel your subscription any time. The cost of the PopSugar Must Have box is slightly higher then the other boxes we subscribe to however there is always at least one high value item in the monthly box making it a great value.
Click this link to subscribe and learn more: http://popsu.gr/slJx
Promo Code: "Refer5"
this code will take $5 off a monthly box.
Project D.I.Y. (No longer available)
Every month Project D.I.Y. sends over embellishments and trimmings to help you create 2 - 3 D.I.Y. pieces inspired by current runway and street style trends. This is an entertaining box for those individuals who love to make and wear their own designs. The box costs $30 a month and you can cancel or suspend your subscription at anytime online.
Click this link to subscribe and learn more: http://mjprojectdiy.com/subscribe/